Since 1983, P. H. Miller Studio has designed and crafted frames for the nation's finest private collections and public institutions.
We offer a full range of frame styles at multi price points. We pride ourselves in delivering museum quality without any pre-made commercial moldings. Everything is handcrafted to order in our studio. Located in Berryville, VA, a charming small town about 70 miles outside of Washington, D.C., the studio is easily accessible from Maryland, Pennsylvania and Northern Virginia. We encourage visitors to watch us work while gilding, carving or restoring antique pieces.
Peter H. Miller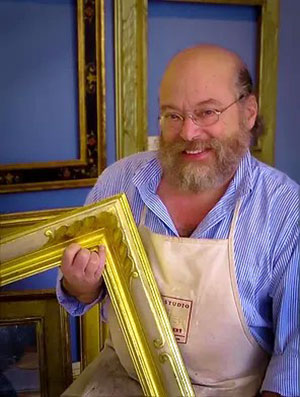 Growing up in Connecticut, Peter began woodworking in his father's wood shop at a very young age. This instilled a foundation and a passion for working with wood and craftsmanship. As a young man he worked in a small frame shop as a second job which piqued his interest in making woodworking a career. When he started his own frame shop, he quickly realized the quality of commercially available moldings was not fulfilling and thus began his lifetime pursuit to master the art of frame making and water gilding. He joined the Society of Gilders, an organization dedicated to the education and preservation of the gilded arts.  Through the Society, Peter studied with many master gilders across America. His dedication showed and the P. H. Miller Studio garnered a reputation for immaculate gilding surfaces and scrupulous attention to detail. He does not believe that "perfection" yet constantly strives to push the limits of his craft.
Peter recognizes the beauty, craftsmanship  and importance of  fine art frames from the Renaissance Period and realizes how much those designs and techniques had influenced all frame design since. Along with Italian, Spanish, English, French frame mastery, Peter admires and is deeply inspired by the American Craftsman frames of the early and mid century, particularly the unique style of frames from Bucks County, Pennsylvania and the Boston frame makers of the same period.
Christian Ferrante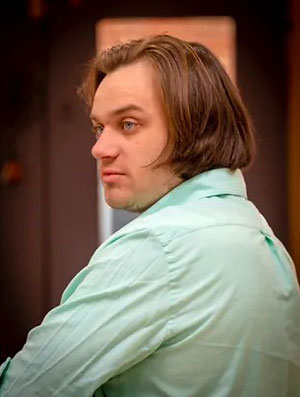 Christian has worked at the P. H. Miller Studio since 2018. Prior to starting at the studio, he worked in the Frame Conservation Lab at the National Gallery, Washington D.C. Christian came to work at the studio with the hopes of learning Peter's mastery techniques and knowledge in traditional water gilding and frame making.
Christian also loves wood finishing and decorative finishing. Frames often call for finishes other than gilding, such as faux marble, faux tortoise shell or high gloss French Polish. These techniques are increasingly incorporated into P. H. Miller frame examples that can be seen in our portfolio.
Christian's favorite frames are from Italy and Spain, which inspire and influence his designs. However Christian is also drawn to many ornate old European styles.